Service quality and strict compliance with data protection legislation
We improve your communications
The printing, sorting and mail processing service guarantees full traceability of sent items, allowing follow-up from the moment of printing until delivery to the postal operator and return, if any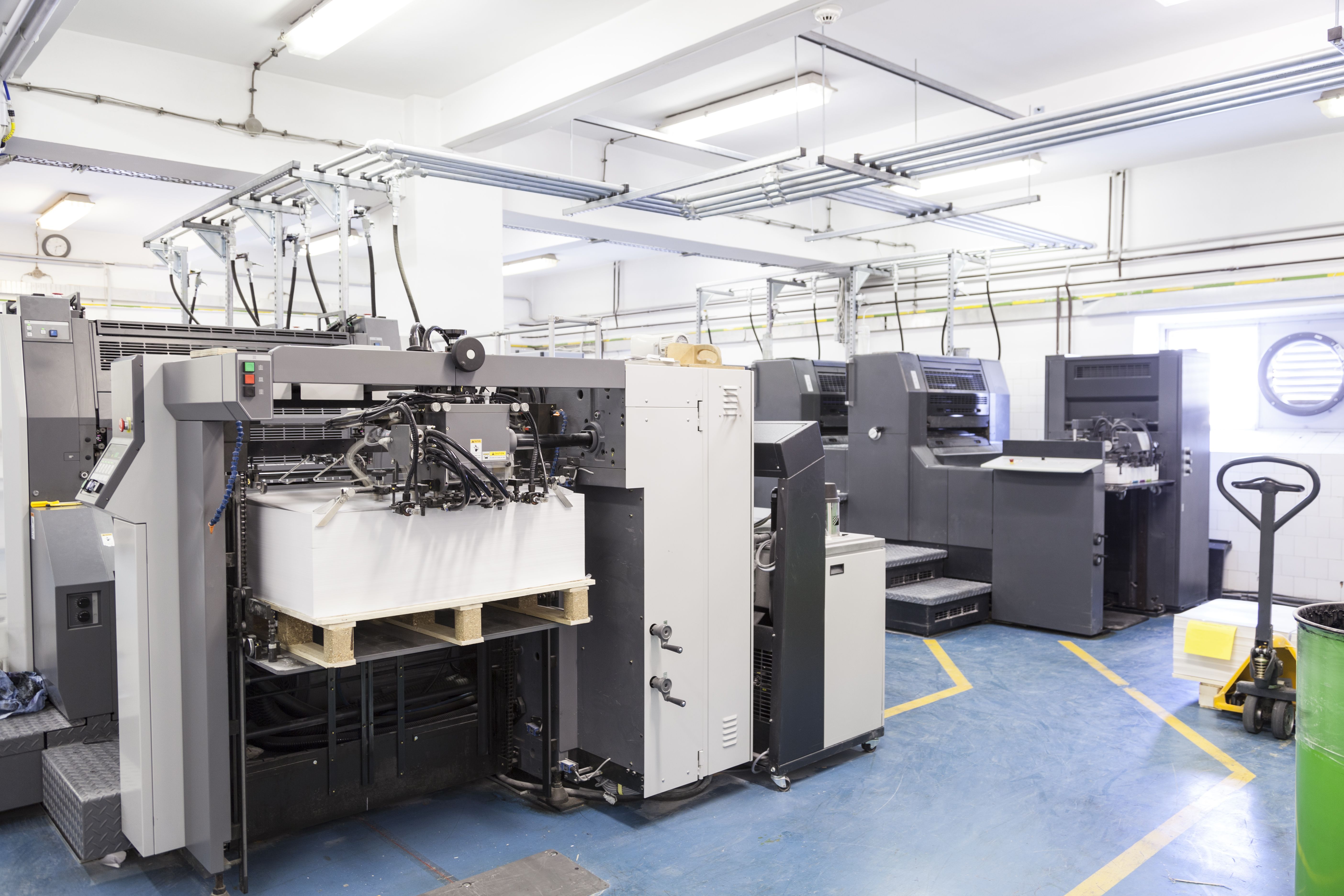 CTI Soluciones implements a strict quality control to bring your business the maximum level of satisfaction. The mass printing service offered by CTI Soluciones is designed to guarantee strict compliance with data protection legislation and your business information confidentiality.
CTI Soluciones upgrades its equipment on a regular basis, always working with the latest technology. We can also handle non-standard formats and create fully customised and parametrised prints according to your needs.
We develop an end-to-end value chain, including services such as layout, management and delivery to the postal operator or the customer themselves, answers and returns management.
But what differentiates CTI Soluciones is not only our technology, but also the experience and skills of our staff. We have been taking on both simple and complex printing processes for 30 years. From mailing printing and sending, to the outsourcing of a financial institution's mailroom. Module-based solutions, ranging from simple solutions for invoice printing and sending, to complex ones for integrated tax collection management.
We adapt to the customer's needs
We take care of paper communications
Sending of legally-binding invoices
Previous demands for payment
Sending of contracts, invoices, bank statements, etc.
Informative letters
Marketing mailing
Sending of forms
Tax abstracts
Sending of receipts
Stages of the printing service
The printing, sorting and mailing service comprises the following stages: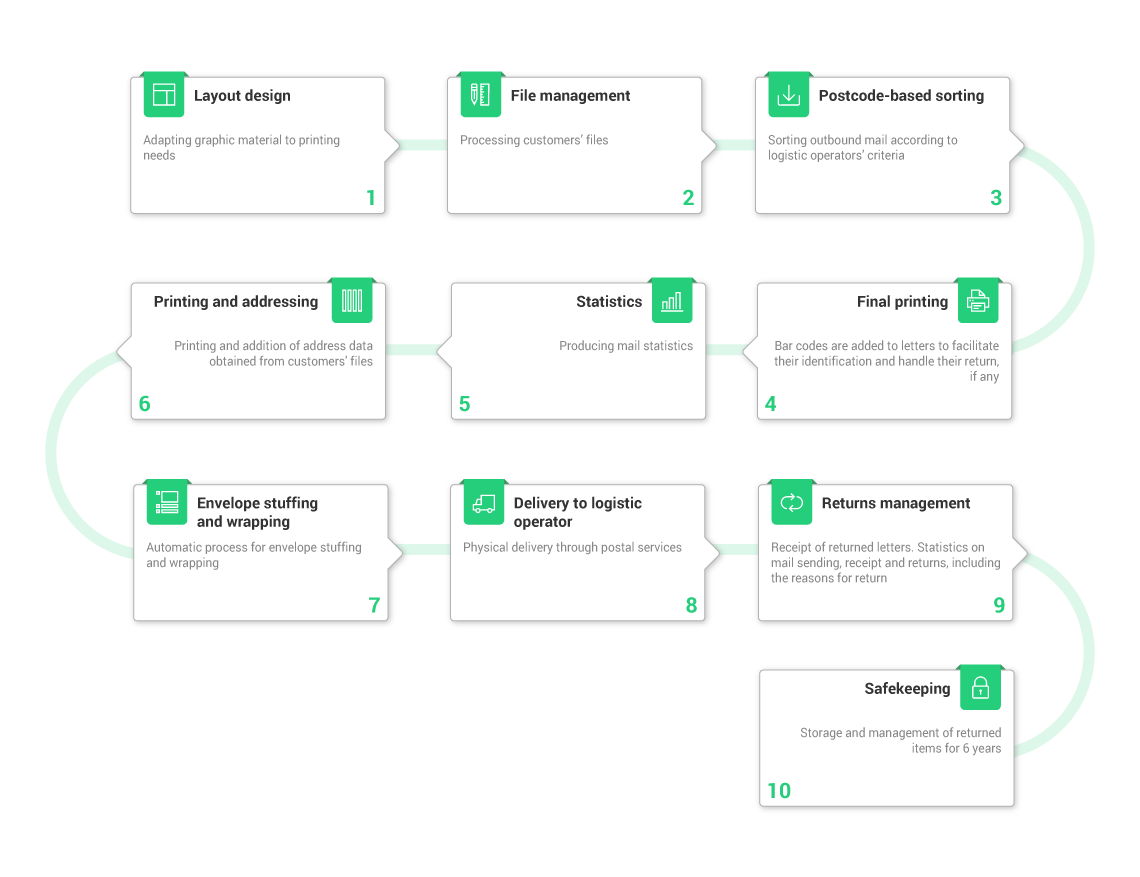 Would you like to set up a meeting to obtain more information?
Our sales team will contact you